One of our regular features returns, with a closer look at the man of the moment, Louis Picamoles, who is returning to Frencg Rugby next season!
Picamoles is a rugby international player of French origin. Born of 1986, he about to start a contract with Montpellier Herault RC's, that will come on as the France tour of 2017 is concluded. Picamole plays in a preferred position of number eight.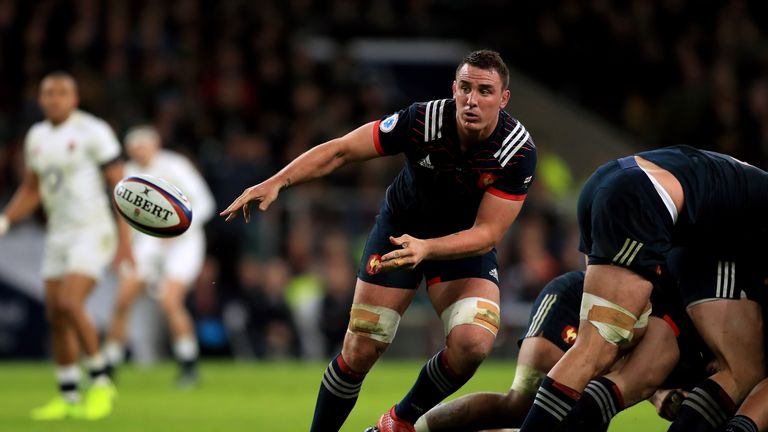 His club career started in 1999, when he was made part of the Montpellier youth-team squad and he has played for the club for a total span of ten years. He has put in 64 appearances till now at the club. He played his first match professionally in 2004 in October, when his club played against Auch. The last match that he played for Marseille was in May 2009, with his finale coming against Toulon.
In 2009-10 he played for Toulouse, making his debut for them in their narrow win against Montauban, which was to be the first of many victories he would enjoy with the club.
Picamoles hit the international radar in 2015 when he signed a deal to play for Northampton Saints and came to England, and finally tickets were available to see him in action via this site. He played for the club and took part in the Aviva Premiership matches with distinction. This was part of a three year deal that he signed with the club. Here he made quite an impression and gained man of the match awards three times consecutively.
2016-17 went well for him, as he bagged the Player of Season as well as Supporters' Player of Season, Champagne Moment of Season and other awards as part of Northampton Saints. His form also led to a call up to the Full French national side for the Six Nations, where he proved himself as being capable to play under pressure.
He is moving back to former club even though there are two seasons left as per his contract deal with Northampton Saints. His former club has paid a substantial transfer fee to get this France international player back on their grounds. In the French national squad, he is a familiar face since he debuted in the year 2008. He was instrumental in the victory that their country obtained that year in 2008 Six National Championship.